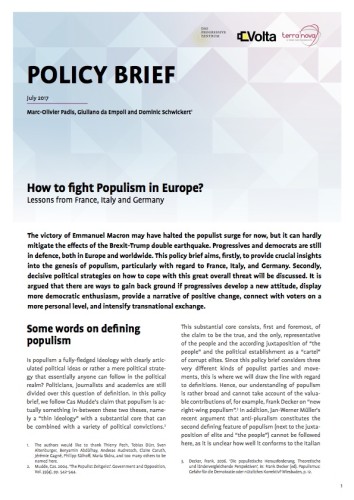 TOPIC | EUROPE
RELEASE DATE | 28 JUNE 2017
This policy brief aims, firstly, to provide crucial insights into the genesis of populism, particularly with regard to France, Italy, and Germany. Secondly, decisive political strategies on how to cope with this great overall threat will be discussed.
It is argued that there are ways to gain back ground if progressives develop a new attitude, display more democratic enthusiasm, provide a narrative of positive change, connect with voters on a more personal level, and intensify transnational exchange.
In collaboration with the German think tank Das Progressive Zentrum and the French think tank Terra Nova.