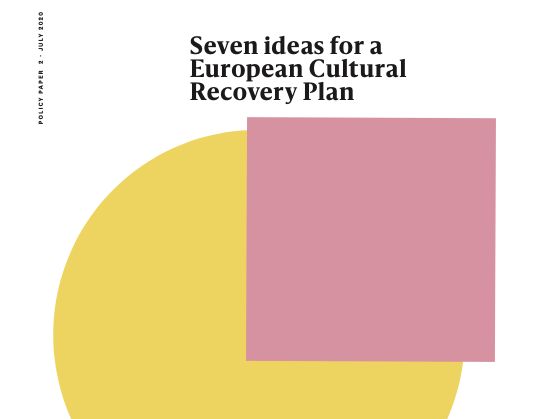 TOPIC | EUROPE AND CULTURE
 RELEASE DATE | 6 JULY 2020
 If we really want to move Europe forwards today and overcome nationalist impulses, we need a Plan for the Cultural Recovery of Europe in addition to a financial Recovery Plan.
The aim of this document is to outline the possible contours of such an initiative.
Far from being an exhaustive list, proposals presented in this report intended first and foremost as incentive to start drawing the outlines of a possible Cultural New Deal for Europe.
Author: Giuliano da Empoli, president of Volta
The policy paper was also published in French.